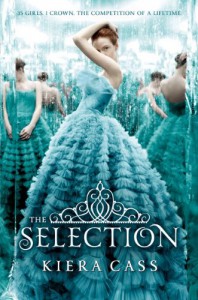 This is a very controversial book to rate....
I loved the writing, it had me going from the beginning and Kiera Cass does an outstanding job at giving you an accurate picture of what's going on.
But I hate whiny protagonist that think they're no good for anybody! Ugh!!!! Get over it!
On the other hand I really really like Prince Maxon I feel like he's a character we're going to see develop and mature throughout this series.
I thought about giving it only three star but I found myself actually laughing out loud and really enjoying this book. So it deserves a solid 4 1/5 stars whoop whoop!!
I can't wait to read the end already! It's driving me crazy!!!!